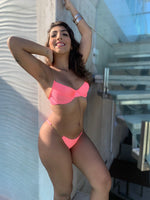 HERE EVERYDAY IS SUMMER ☀️
Preços Incríveis! Coleções Exclusivas e qualidade única! We ship all over the world 🌎
Rio Brasil Beachwear
We are a Brazilian company from Rio de Janeiro and we are based in Long Island - New York.
Our mission is to bring good quality products for everybody that loves Brazilian beachwear.
We want to you to create the habit of using the wrap (sarong) at the beach as we do in Brazil: the wraps are like a piece of cloth (it can be a dress, or a skirt). It can be used as a towel to lay down and relax, or even as a blanket to protect you from the wind at the beach. You can cover your chair or use it as a scarf.
If you're creative and like to have them in the wall, that's a great idea too!
Welcome to our beach!
Rio Brasil Beachwear
Your Brazilian beach style.